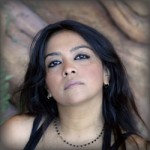 My copywriting email marketing campaign is what you dreamed of but didn't believe could happen to you.
Maybe you just started a new business and you're trying to get your email marketing campaign off the ground…
Or you currently have a business, but you're not getting enough ROI from your existing campaigns?
Whatever your mission and whatever your obstacles, we can achieve and conquer them together.
If we keep doing the same thing we were doing, we will get the same results.
If the car you are using is unreliable, you need to take steps to change the situation. After all, your safety and freedom are not options.
Fix the problem or get a new car!
It's that simple.  But knowing when to make changes and –more importantly– what changes to make is equally important.
The Packaging
The basics of what people need, what motivates them to buy, and what keeps them loyal hasn't changed much.
But what makes them choose you in a room of crowded people, or choose your product amongst many?
You must stand out in the room. Maybe it's the way you are dressed. Or maybe it's your physique or the way you smell.
You have peaked the interest of the masses, as I am peaking yours right now.
Back to the product you're selling…
Think of a juice box on a store shelf; its contents taste as good as the next juice box next to it.
So what sets it apart from the rest? The one with a bright colored pack and a smiling kid, and an affordable price may make you choose one juice box over the other.
You may even pay more if it said, "no sugar added".
The package next to it had no sugar added either, but it didn't advertise it as a benefit, just on the nutrition label.
This is obvious to the vendor but not the consumer.  As a result, sales are lost because of a wasted but useful selling point.
Do not make assumptions on your buyer's behalf.
I will find your hidden benefits and selling points and weave them into masterful email copy that sells.
After all, packaging in an email campaign is as important as the picture on a billboard.
I think you see where I am going with this.
The Delivery
Faster, slower or stop!
The delivery of your service or product, the force of it's delivery, it's audience and it's cost tier go hand in hand with the packaging.
I will craft emails that are delivered in a very rhythmic fashion.
I will create an aggressive but heart-felt campaign to help build your credibility and authority.
I will carefully manage your email's pace between fast, slow and stop. And once your message is delivered, I'll help you recycle emails to continuously promote your call to actions.
Why Me and Not the Next Juice Box on the Shelf?
I have over 20 years of knowledge and experience "delivering" the product that people and retaining them as lifetime customers.
I have done this inside the cubicle walls, working for someone else, wheeling the gold in his wheelbarrow to his door.
I made a decision to change my mode of transport, break down those walls and promote myself to a window with a view.
I have since been delivering the gold in my wheelbarrow to my own door with the big window and beautiful view.
I will deliver your gold to you, with the success that my email marketing campaign will bring to you.
My Email Copywriting Box Also Contains Special Ingredients
Art of written persuasion, without bombardment
Proven skills of building credibility  and authority with finesse. (Yes, I am female)
Studied the best email marketing genius's approaches and incorporating what I believe to be best qualities from each of those, into mine.
Matching up the product/ service packaging with its audience while still preserving the time tried basics that customers want.
A fraction of the cost to have a 'name brander' doing the work for you.
Different packages and cost structure based on your need and budget .
"The secret with which I am acquainted"

"I see by your eagerness and the wonder and hope which your eyes express, my friend that you expect to be informed of the secret with which I am acquainted. That cannot be."
– Mary Shelly
Author of Frankenstein, 1818
Well, it can and for a fraction of the price of other email marketing campaigns.
Music from Jason Mraz plays in the background "I won't give up on us", as I look out my window with a view.
The tune may change to match the time, but the message will be heard, if properly delivered.
I will be your messenger, and I will always deliver with the latest and best for your guaranteed success.